Smart TV boxes are becomingmuch more and not all TV boxes have 4K playback functions, if you have highstandards or requirements this is the Media Player for you
The GT-King is all youneed.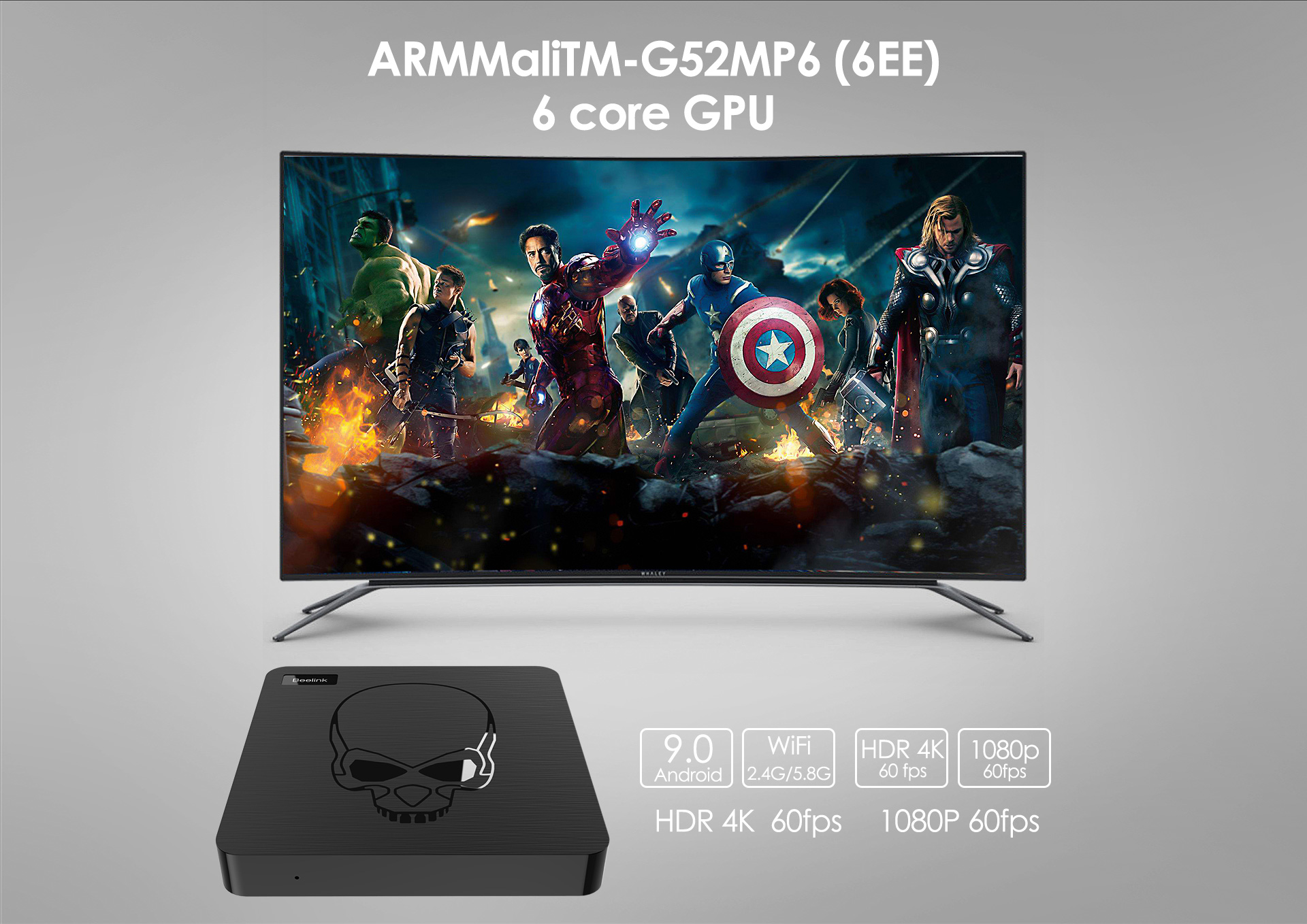 The GT-King has an Interestingand compact design with a black matte finish. The size of the unit body is: 10.8cm *10.8cm * 1.5cm, small palm size, and there is a very cool skull pattern on thetop, with eyes that will glow.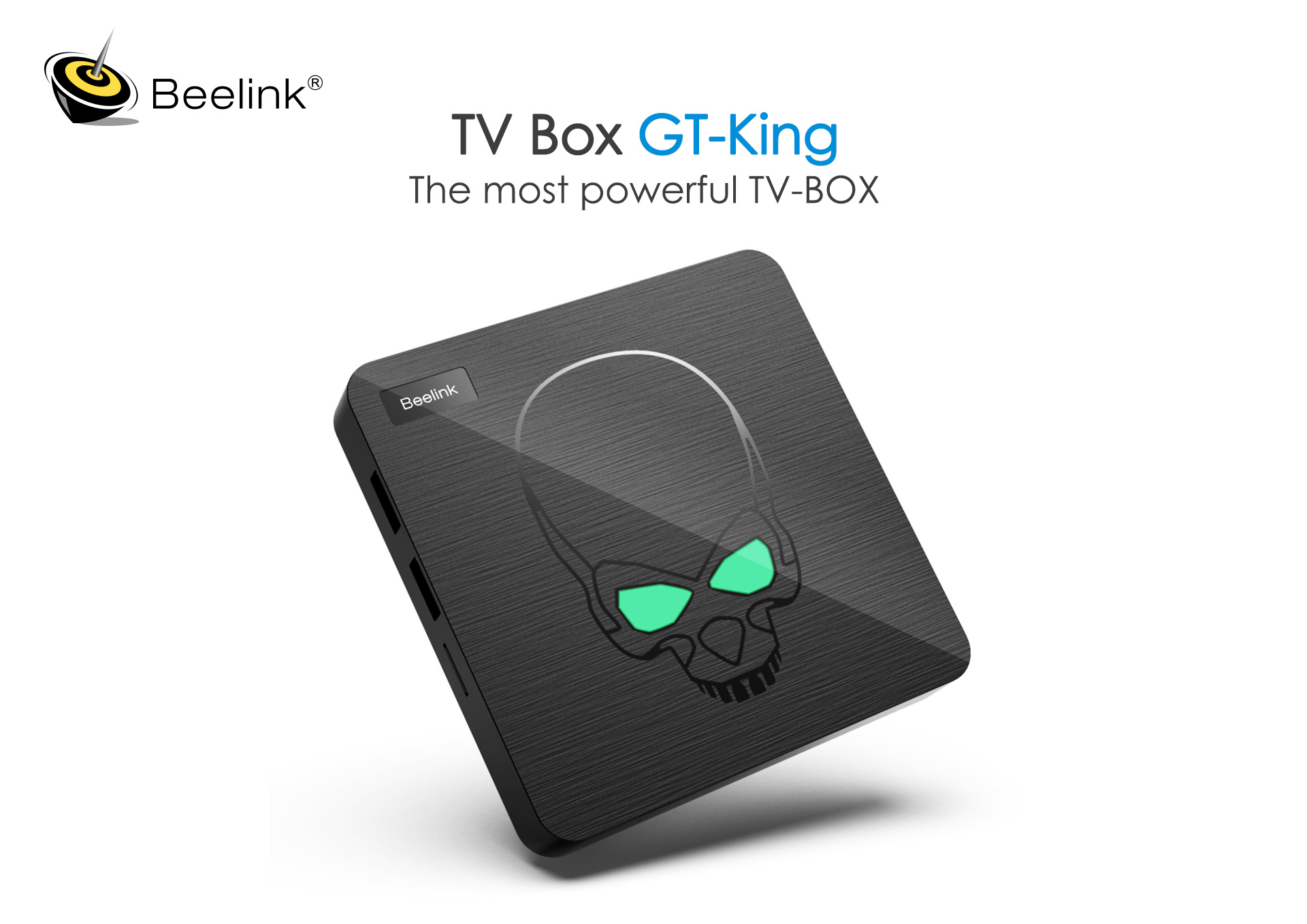 The Beelink GT-K is an AmlogicS922X Quad-core ARM Cortex-A73 and dual-core ARM Cortex-A53 incorporates thelatest and newest from Amlogic.
Supplied with 4GB of LPDDR4and 64GB eMMC, plenty of power and room and gives that good strong feel for theavid user Also we have Ethernet 10/100/1000 and WIFI 2.4G/5.8G AC/MIMO with BT4.2.
One USB OTG 2.0 port and oneUSB3.0 with PCIe 2.0 combo interface with multiple SDIO/SD card controllers, andUART, I2C, high-speed SPI and PWMs, meaning 2x USB3 ports 1x USB2 port, TF cardSlot, with HDMI and AV out, also the power connector.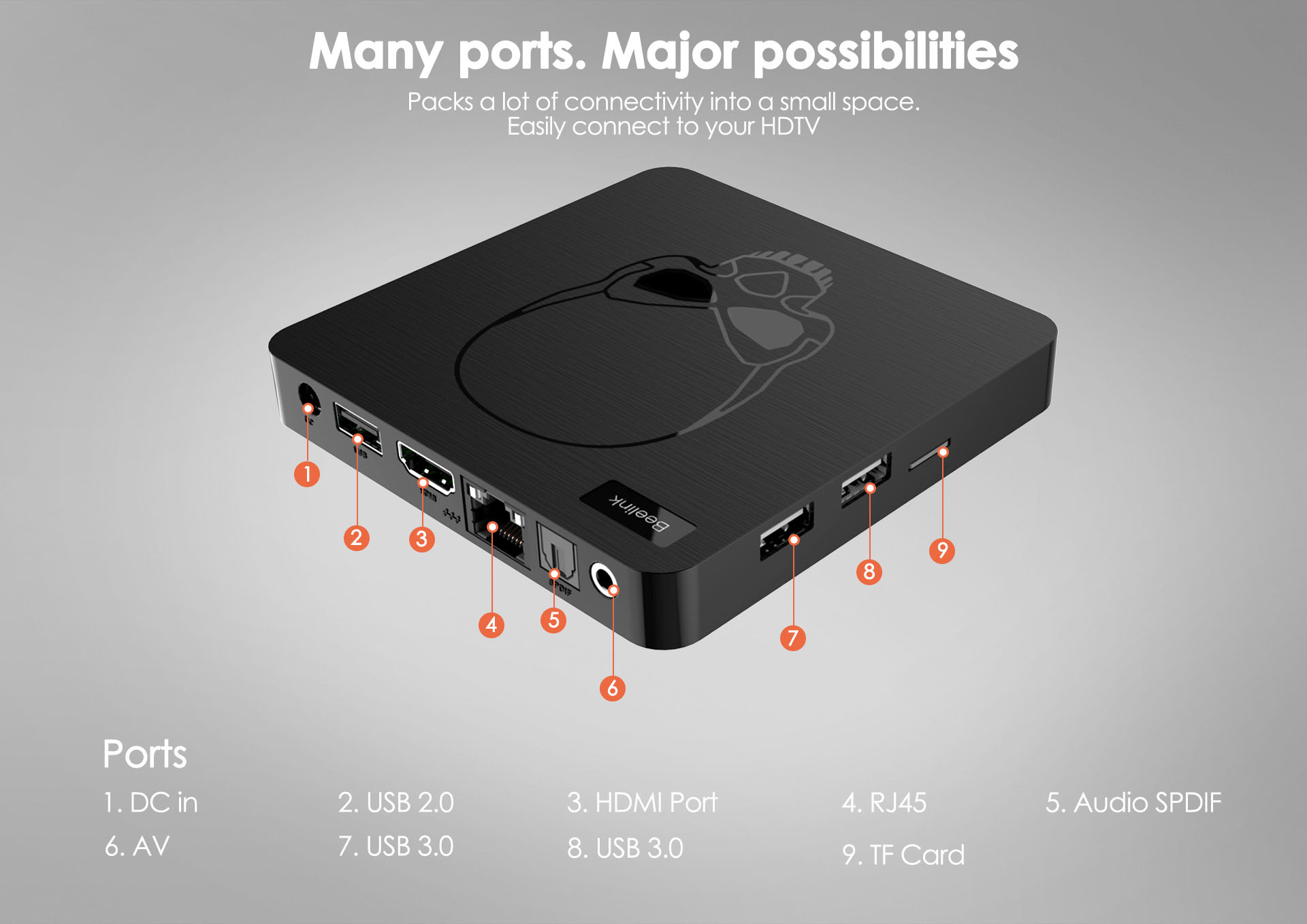 When it comes to the design of the Beelink GT-Kinghas followed its similar trend to the packaging by keeping the GT-King to anice and simple design, and the overall look and feel of the Beelink GT-K is Excellent with care todetail.
The Beelink GT-King has a very simple setupprocess and is very easy.
In order to set up the Android box, you simplyneed to connect the HDMI cable and plug in the power adapter which will thenstart the boot process. The boot time was approximately 30 seconds after whichwe were taken to the Beelink launcher.
Home Screen by clicking Power, Speaker WiFi or BTis a direct link to those settings Long Hold Menu Button an option to changeBackground Image Once thedevice has booted up you are able to configure any settings you would like viathe settings menu such as internet connection, display, etc. I am using anEthernet connection which did not require and set up on the GT-king in order toget it connected and working. The GT-King comes with the new Beelink Android9.0 launcher which looks great. The launcher is very easy to navigate and looksgreat when displayed on a large TV.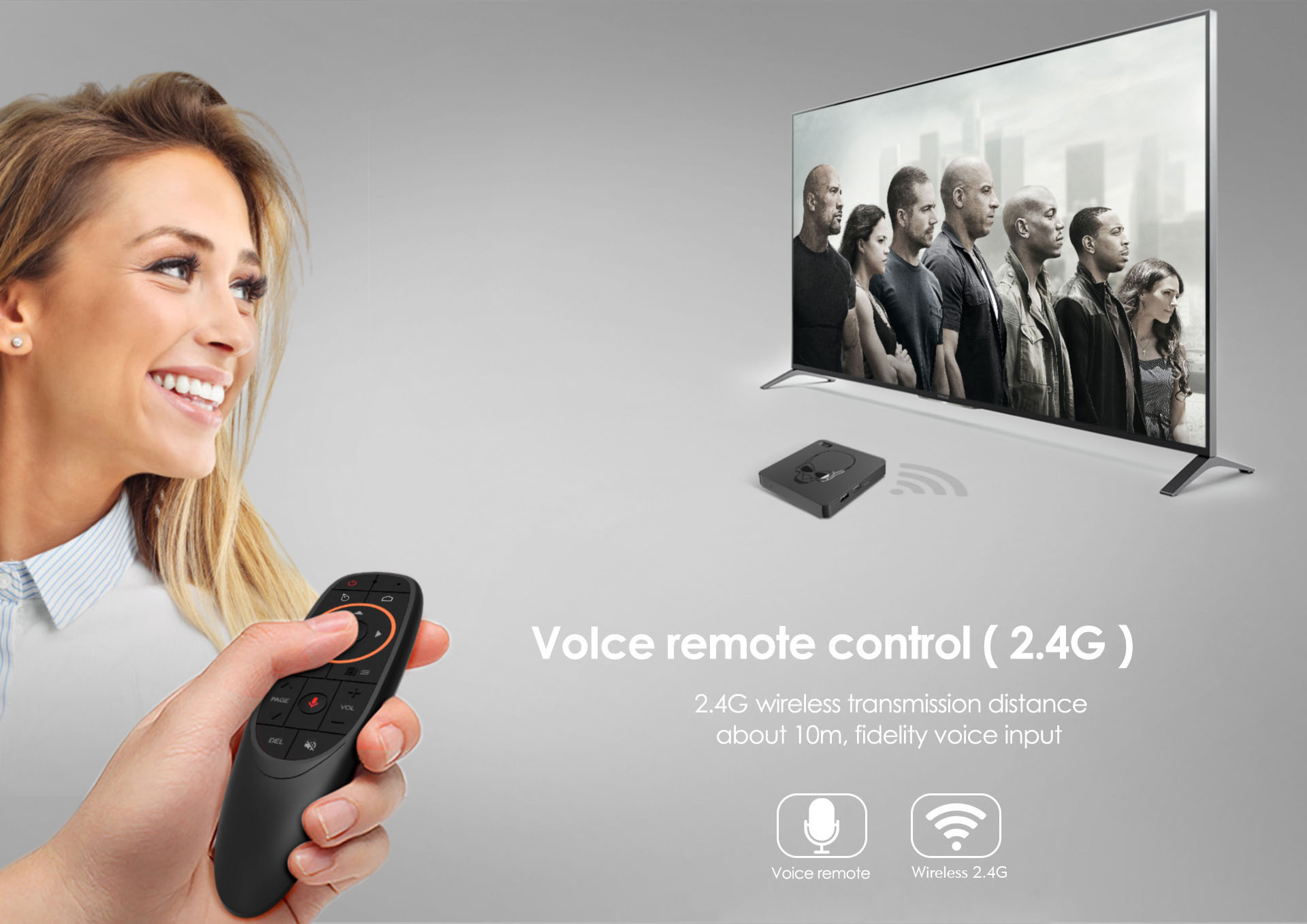 Witha HDMI 2.1 output up to 4K@75Hz and the option of automatic refresh change invideo playback, also offered is root selector, and we have use of the Voice remotecontrol.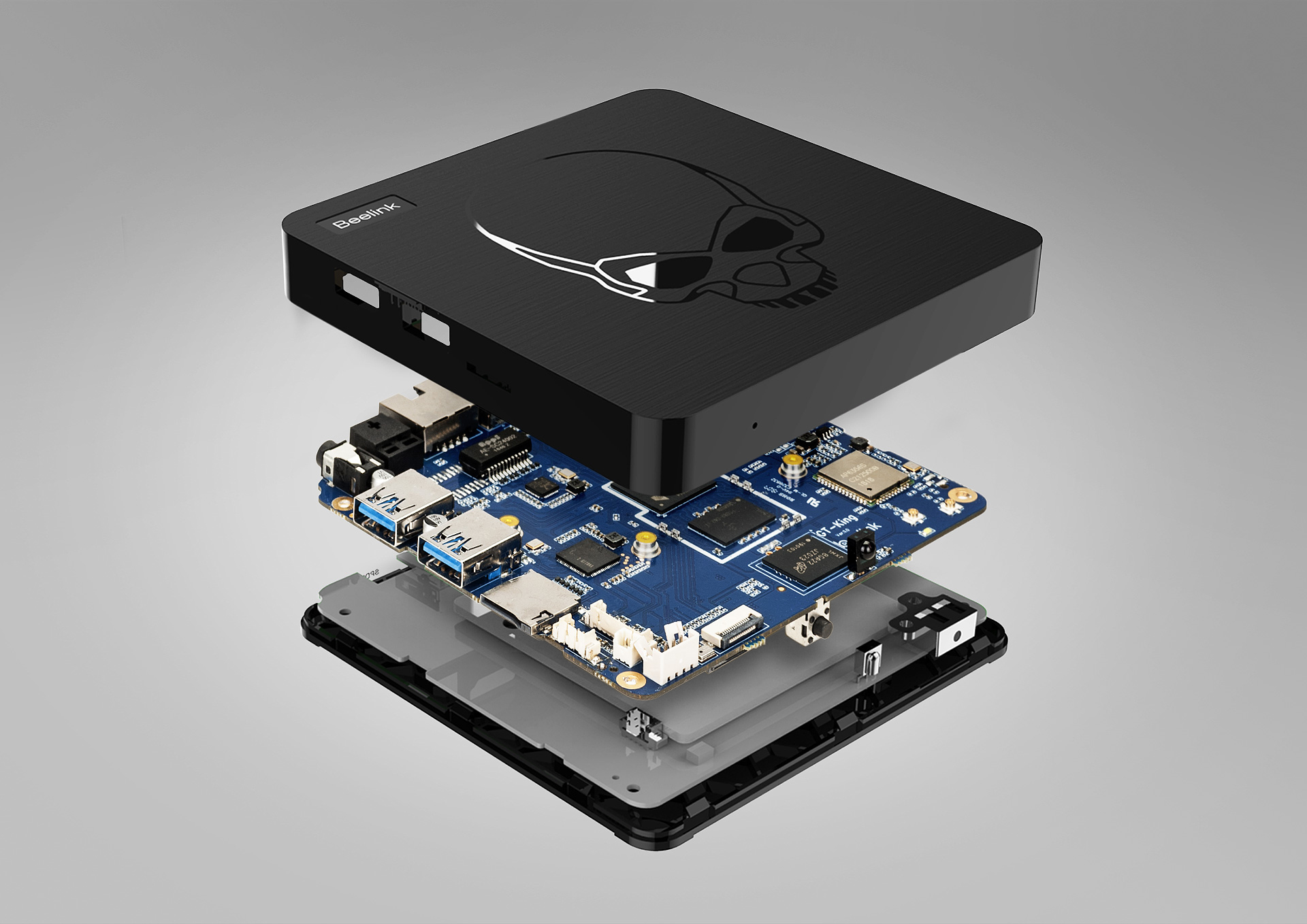 Settings: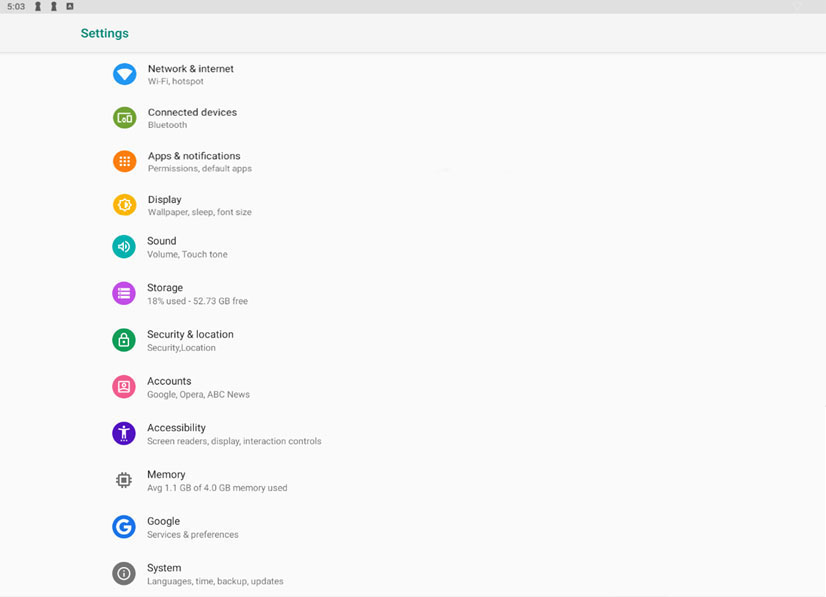 Systemand CPU with AIDA64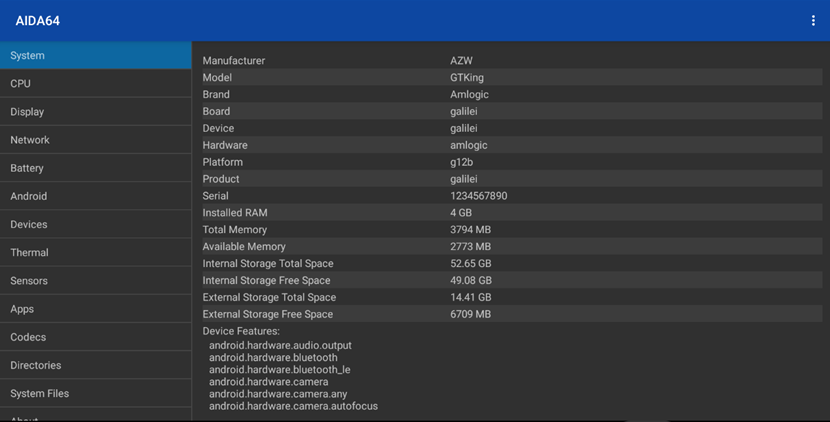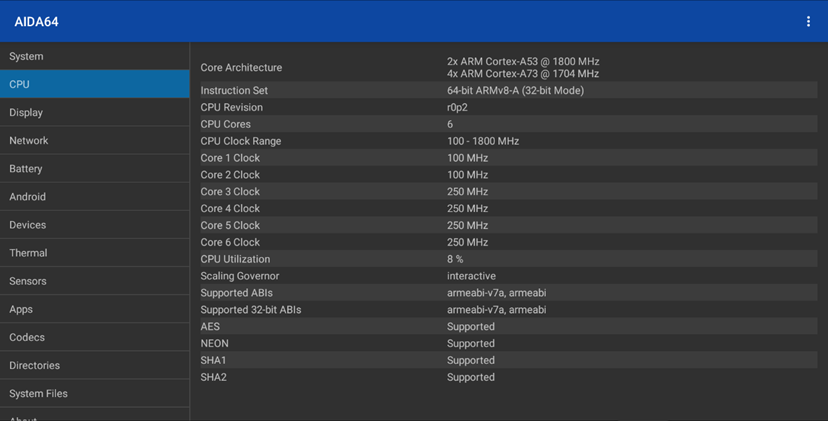 TheGT-king specifications are impressive for the price. The unit's Six coreAmlogic S922x is the fastest TV box processor around (that honor goes to the impressiveQuad-core ARM Cortex-A73 and dual-core ARM Cortex-A53 processor). of course,it's got enough grunt to offer a decent media experience whilst the 4GB ofLPDDR4 RAM and 64GB of storage is enough for media playback and installing afew of your favorite Android apps.
There'sa surprising amount of connectivity options available, with optical audio output,composite video output and more. However, you'll need to grab adapters in orderto take full advantage of these connection options.
Antutu: Score Impressive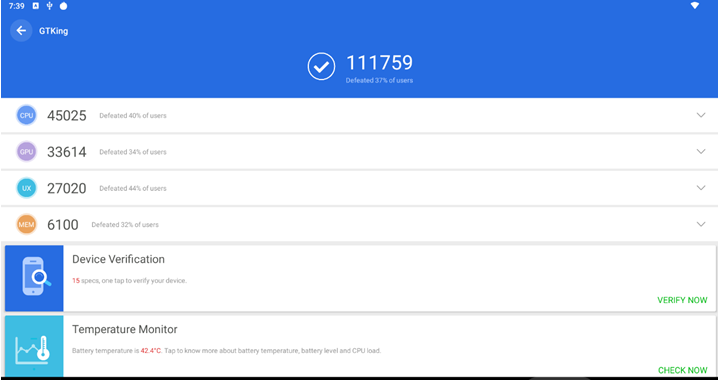 CPU-Z:more system Informatin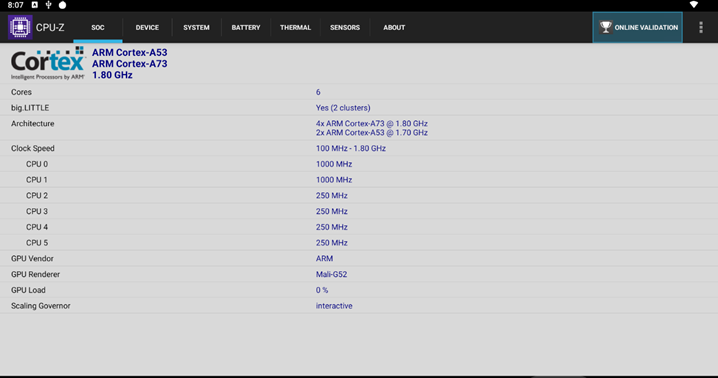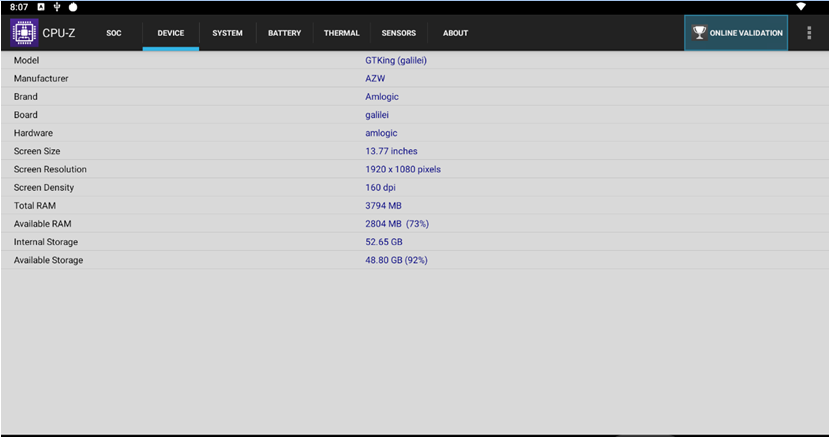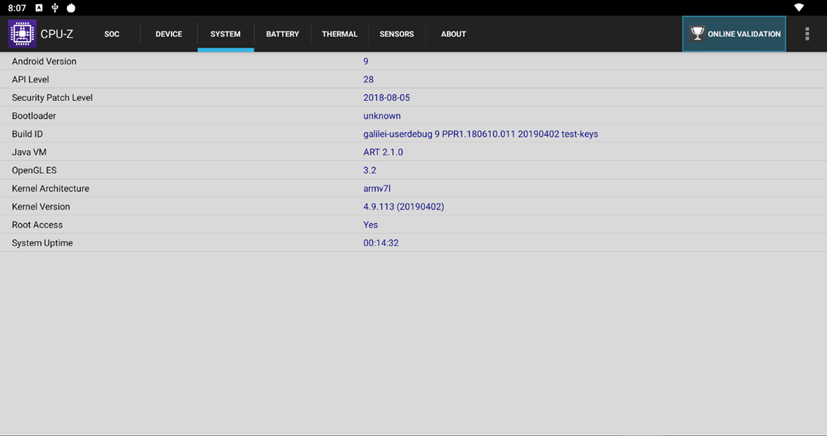 Connectivityseems to be where most compromises were made to hit the budget price tag. The2.4GHz wireless N and 1000M Ethernet is fine for 1080p 60fps streaming and 4K75Hz, so if you're wanting to stream 4K or high-bitrate video, the GT-kingshould be able to handle this with ease.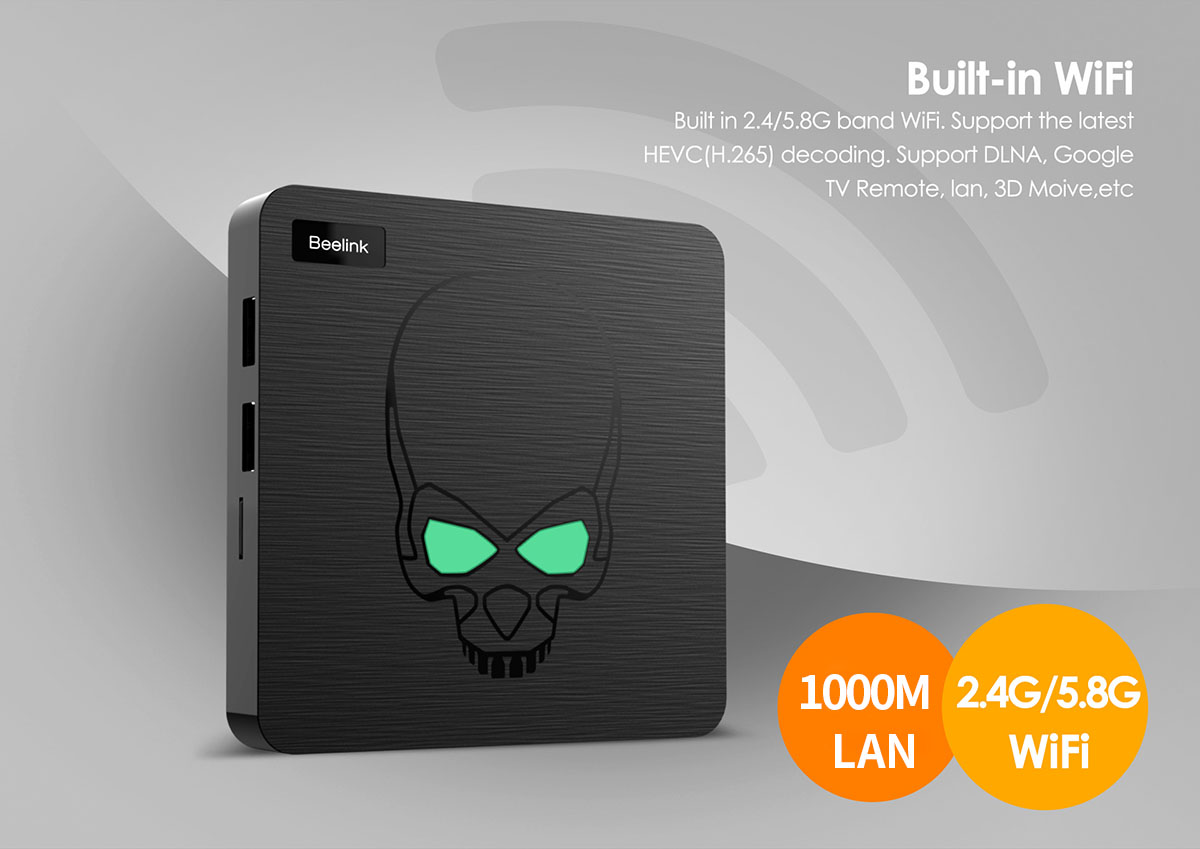 Bluetooth4.1, will get you a good connectivity experience with the GT1-King
Withmost Blu tooth devices configured correctly.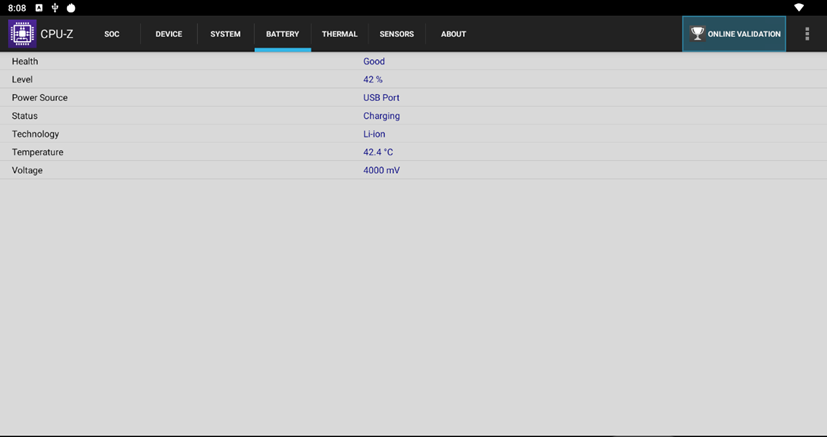 TheBeelink GT-King is completely different from Previous hardware versions.
thisdevice operates smoothly thanks to the Newer more powerful Amlogic S922X.
Interms of connectivity, we have A/C Wifi, and Gigabit Ethernet for great networkspeed to get the most out of our file transferees, and not forgetting theAmlogic S922x processor that allows us to run games like PUBG and many otherAndroid apps.